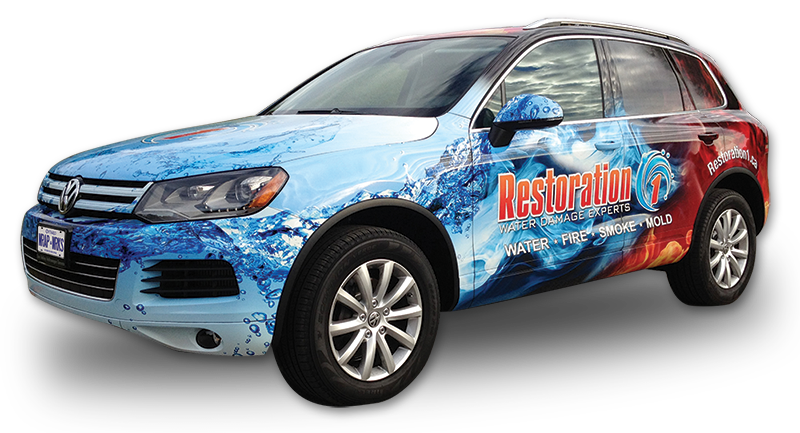 Maximize the mileage from your advertising budget
Put a professional face to your business
Stand apart from the crowd
Car Wrap Services
Drive Customers… Right to Your Door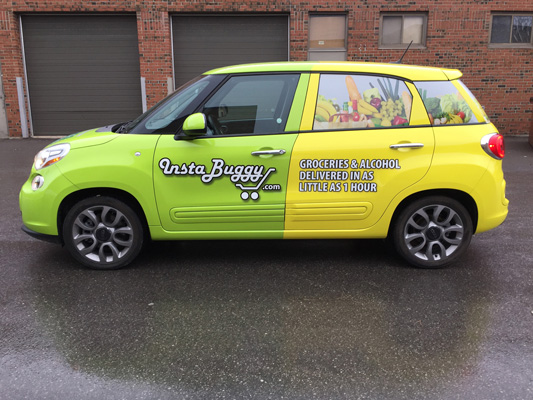 Full Car Wrap
Design with full colour graphics, covering the entire vehicle with logos, phone number, web site, special type and artwork effects.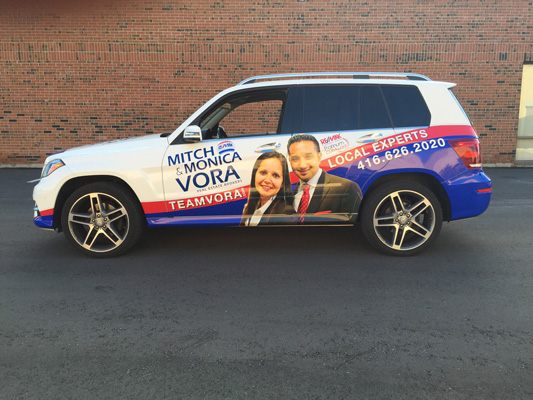 Partial Car Wrap
Design with full colour graphics, covering 1/3 to ¾ of the vehicle, including lower half striping with vinyl cut lettering of phone number, website on sides, rear and logo on hood of vehicle.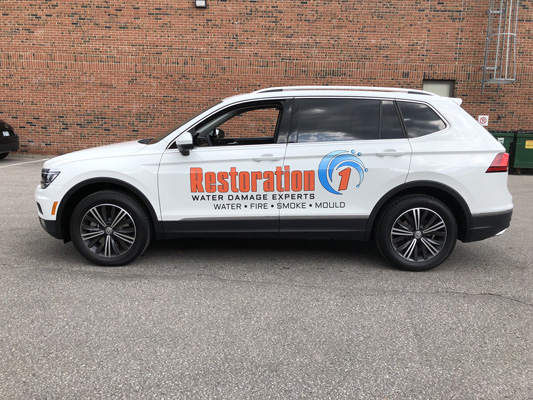 Lettering & Graphics
Design with full colour logos with vinyl cut lettering of phone number, address, website on sides, rear and logo on hood of vehicle.
What if the car that you drive every day could promote your brand nonstop?
FACT: Custom vehicle wraps offer one of the greatest returns on investment of any other form of advertising.
We know that building your brand awareness, as a business owner, is one of your key priorities. Because a strong brand that's recognized not only builds trust and credibility, but also gets you new customers.
Wrap Werks, Toronto's leading wrap expert, is in the business of doing just that – getting you more customers. In fact, we drive business right to your door.
BRAND EXPOSURE
Commercial vehicle wraps generate 30,000 to 70,000 impressions per day, per vehicle. To put it into perspective: It costs 77 cents to expose your business to 1000 people. A billboard ad costs 3x more.
WIDE REACH
Whether you're stuck in traffic or parked at the mall, your vehicle is a rolling billboard designed to capture people's attention and attract customers with your brand messaging 24/7 wherever you go.
SMART INVESTMENT
Unlike expensive social media advertising, print media ads or Google AdWords campaigns that run for weeks or days, a vinyl vehicle wrap lasts over five years. The investment will pay for itself over and over again.
PROFESSIONAL IMAGE
When customers buy a product or service, they're buying more than that. They are buying what your brand stands for. Professional vehicle wrapping makes a strong first impression, gains immediate credibility and conveys to consumers the expected brand promise.
Toronto's leading wrap expert for all types of vehicle graphics in every colour, texture and finish.
What is a professional vehicle wrap?
To get the best vehicle wraps in the GTA, understand that an eye-catching design is just one factor that separates the good from the great. A great vehicle wrap done professionally will always start with a solid marketing strategy and involve creative thinking, expert design skills, premium quality 3M/Avery/Arlon materials, over 150 colors and finishes to choose from, meticulous attention to detail and an expert installation technique.
Wrap Werks – Toronto's leading wrap expert.
With over 30 years of marketing and 15 years of vehicle wrapping expertise, Wrap Werks is the Toronto area vehicle wrap company that specializes exclusively in the design and application of custom vinyl auto wraps. This is not our side hustle, it is our specialty. Have more than one car to wrap? Ask about our fleet wrapping service.
Vinyl wrap is a cutting-edge marketing and branding tool that attracts attention to your business and separates you from the competition. For over three decades, Wrap Werks has been designing and transforming vehicles into a 'moving advertising campaign'. Using only premium vehicle wrap product, state-of-the-art 3M materials and technology and top-of-the-line Roland equipment, the quality of our work speaks for itself. We never cut corners where quality is concerned. View our vehicle wrap gallery.
Get your vehicle wrap on the road with an expert Toronto team. A dedicated project manager, talented designers and professionally certified installers get the job done on time and on budget. We're so confident in our work, we offer a 100% customer satisfaction guarantee.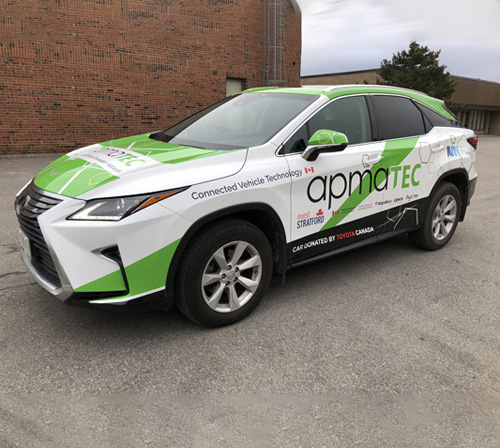 Car Wrap
Drive customers right to your door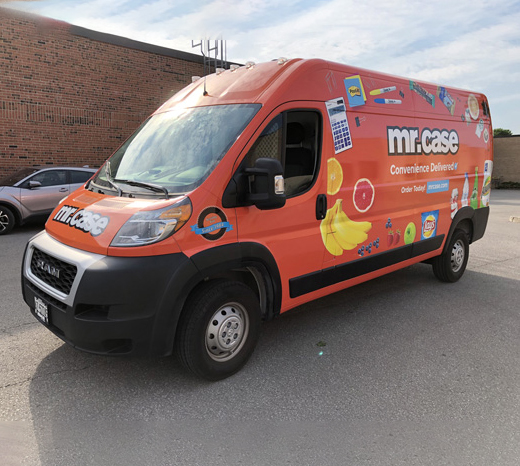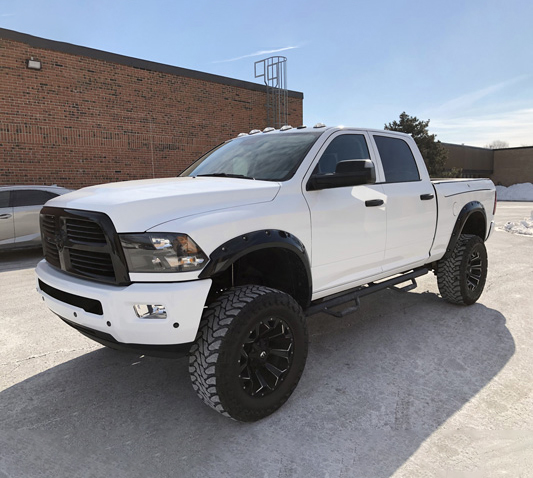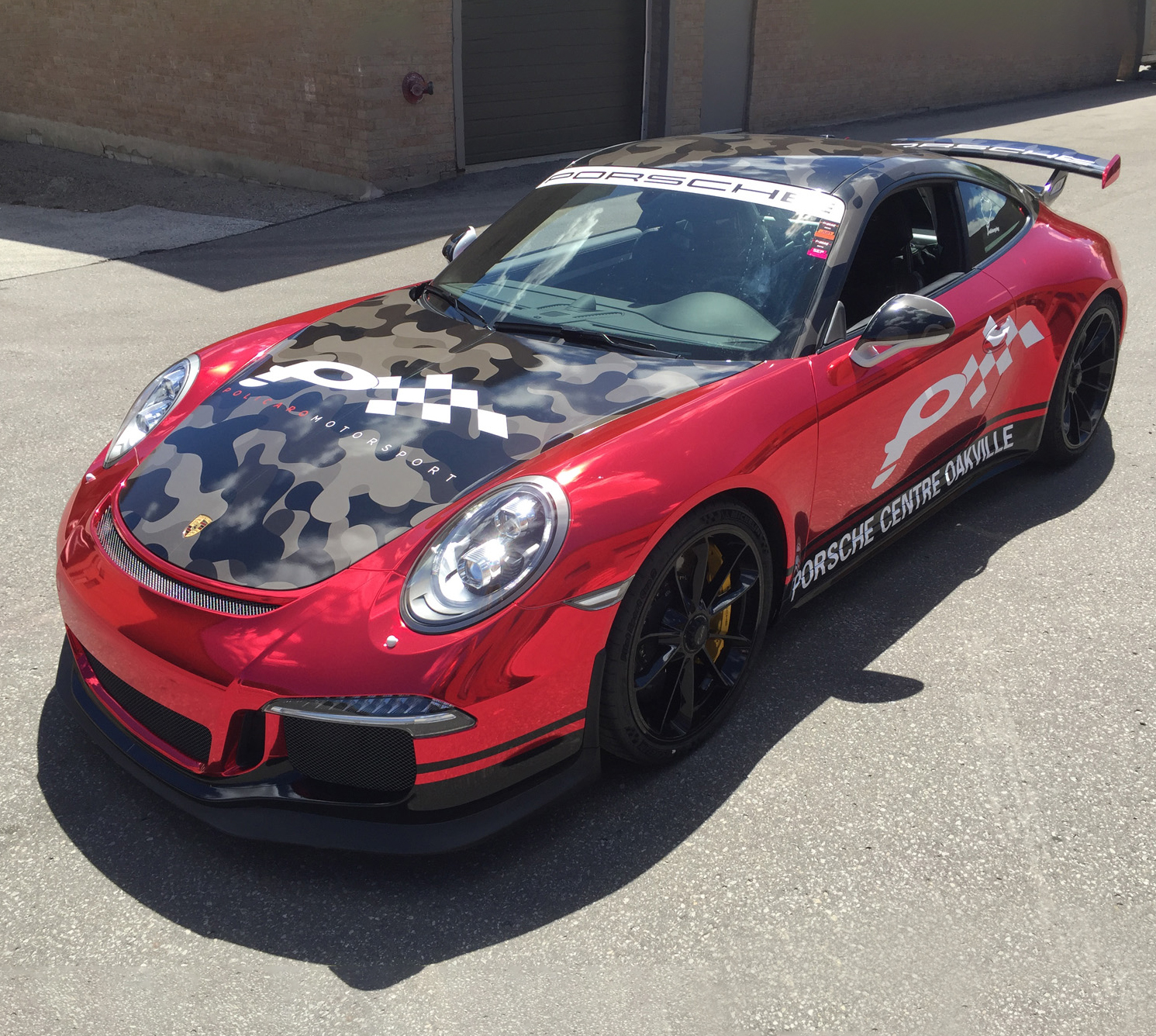 Best company out there to get your wraps or decals done! Always an amazing job done on time and exceeds my expectations every single time.
We are very pleased with the business relationship we share with Perry from Wrap Werks. We have found Perry's service to be dependable, friendly and very efficient.
He attention to detail and willingness to listen to our needs is extremely important to our company and for that reason we enjoy working with him.